(WJXT) JACKSONVILLE, Fla. - Former LSU running back and seemingly all-around good guy Leonard Fournette made the most of a car crash he was involved in Tuesday, giving a very special memento to a paramedic who lent him a hand.
Football fans in Louisiana and Florida were worried when they heard that Fournette, who's now a starting running back for the Jacksonville Jaguars, was involved in a car crash. Luckily, no one was hurt and authorities say the woman who crashed into Fournette is being cited for reckless driving.
The Florida Highway Patrol confirmed it responded to the crash and added that Fournette was incredibly thankful to its officer and others who helped out.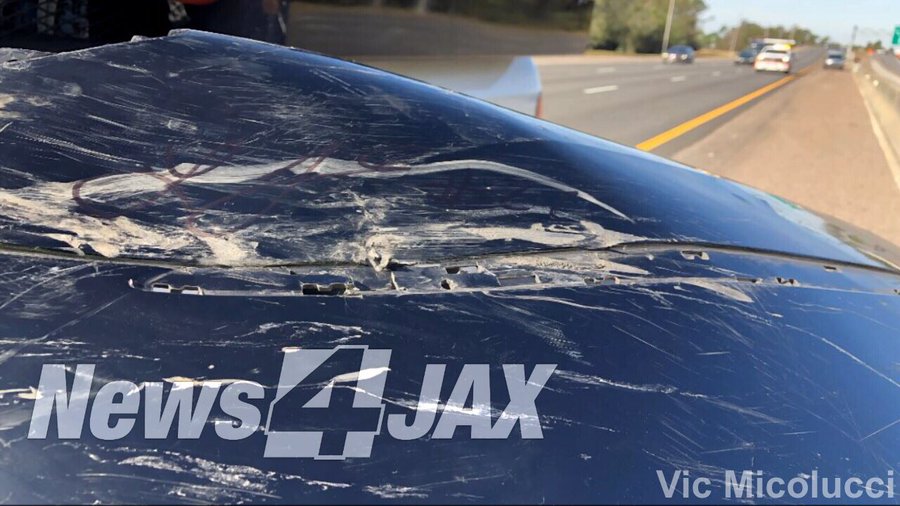 Vic Micolucci WJXT

✔

@WJXTvic

#Jaguars RB Leonard Fournette signed the bumper of his 2017 Maybach and gave it to a first responder after someone rear-ended him on I-295. He also posed for pics. Everyone ok. Woman in an SUV cited for careless driving, causing crash.
Yep, the former Tiger actually signed his wrecked bumper and gifted it to an overjoyed EMS worker, making the best out of a less-than-ideal situation.
You can see Fournette in action on Sunday when the Jaguars take on the New England Patriots in the AFC Championship game.