My newest binge: 'You' on Netflix
Okay, I am OBSESSED with this show, and come to find out it's getting renewed for a season 2. Not to get too far into the weeds, but I think why I love this show is is that it metaphorically addresses romance from emotional abuse. Guy or girl, I think we have all been in that emotional abusive relationship before or know someone who has.
The 10-episode series, which is based on a novel of the same name by Caroline Kepnes, stars Gossip Girl's Penn Badgley as sinister bookstore manager Joe Goldberg. The show first premiered on Lifetime back in September last year, and has gained something of a cult following since its Netflix release in December, because who doesn't love watching TV shows about murder during the festive season?
And it's good news for fans, because the series will be returning for a second outing.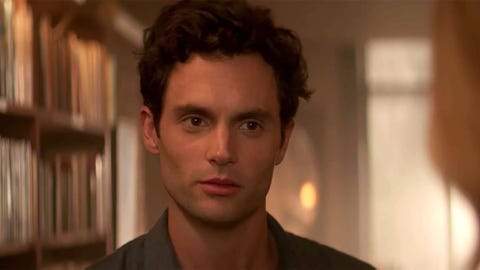 SPOILERS AHEAD: Who will show up in season 2, and where will the story go after Beck's (Elizabeth Lail) tragic death.
We already know that Badgley will be back as Goldberg, but what about Dr Nicky, played by John Stamos?
He could technically return. We last see him in prison, banged up after being framed for a number of Goldberg's murders. Showrunner Sera Gamble told fans that it was "too soon to say definitely whether John Stamos will return in season two". She did tell The Hollywood Reporter, "But we have been talking a lot about the character and we're excited to keep telling that story."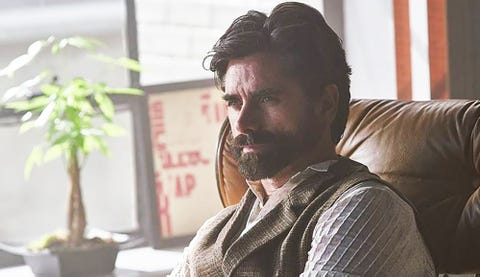 We know that Joe's ex-girlfriend, Candace (Ambyr Childers), is miraculously still alive, which means she will return for the next installment.
"She's not nearly as dead as [Joe] thought," Gamble told Vanity Fair.
And there are a host of other people that Joe didn't kill, such as his young neighbour Paco (Luca Padovan), bookstore clerk Ethan (Zach Cherry), Paco's mother (Victoria Cartagena), Beck's best friends Lynn (Nicole King) and Annika (Kathryn Gallagher), Beck's classmate Blythe (Hari Nef), and Peach's family.
"Part of the fun of continuing the story is that the loose ends from Joe's past are still dangling and could come back to him at anytime," Gamble told THR.
"If you look at every act of violence that he does in season one, that is potentially something that could come back and bite him."
You season 2 on Netflix spoilers: What will happen?
While You is set and filmed in New York, the follow-up book, Hidden Bodies, relocates to Los Angeles where Joe is "determined to put his past behind him", according to the words of Kepnes.
She continues: "Joe can't stop looking over his shoulder. The problem with hidden bodies is that they don't always stay that way. They re-emerge, like dark thoughts, multiplying and threatening to destroy what Joe wants most: true love.
"And when he finds it in a darkened room in Soho House, he's more desperate than ever to keep his secrets buried. He doesn't want to hurt his new girlfriend – he wants to be with her forever.
"But if she ever finds out what he's done, he may not have a choice."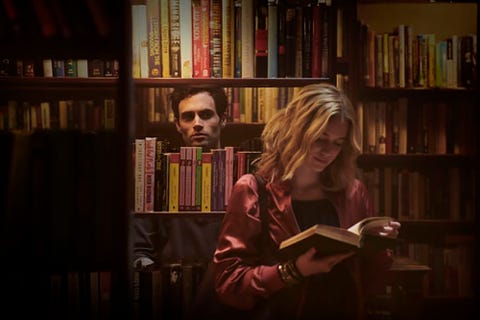 Gamble told THR: "Joe Goldberg comes to LA and he is a die-hard New Yorker so I can't say that he comes to LA and he instantly falls in love with the place. At least at first glance, this is not Joe's kind of town."
Gamble did add that the show will "continue to remix the novels... keeping the core while deviating in ways that are exciting and fresh".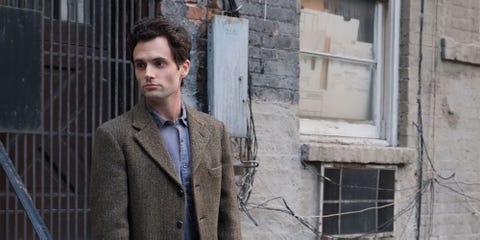 "We never really sweat how much we hew to the letter of the law when we're adapting Caroline's books," she told Vanity Fair.
"It so happened [with season one] that a lot of stuff remained intact, but the guiding principle has always been to kind of bring to life the spirit of the story and not to obsess too much over plot details. . . Caroline has always been on board with that, and I think that's going to continue to be the path in season two."
You season 2 on Netflix premiere: When will it air?
According to the show's Instagram page, season 2 is coming soon, and Gamble has confirmed that work is already well underway, so watch this space.
You season 2 on Netflix: Will Shay Mitchell feature?
The Pretty Little Liars actor, who plays the role of Peach Salinger, was shot dead by Joe, who then wrote a fake suicide note to make it look like she had killed herself.
But we never actually discover what happened to the gun, so there's a strong possibility that that will feature heavily in season 2, with Peach's family determined to get to the bottom of her death – and that could certainly mean a return for Mitchell in the form of flashbacks.
Blog content credit: DigitalSpy.com
Photo credit: Lifetime